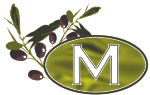 Elaiourgia Magnissias s.a.
MAGNISSIA POMACE OIL S.A. is dealing with the production of crude pomace oil. The company was founded in 1975 in order to deal with the continuously increasing production of pomace in the central Greek region of Thessalia.
The plant has an annual pomace oil production capacity of more than 3.000 tons. The main buyers of the product are refineries in Spain and Italy, which absorb more than 75-80% of the production, while the remaining is directed to the domestic market.
Since 1992, the company co-founded and operates a new plant, located in the northern Greek region of Chalkidiki. This investment has extreme potential, as it covers a region where the number of newly planted olive trees has increased dramatically during the last years.